Sell My Home
We can help you price and market your home effectively. Free Consultation with No Obligation!
Learn More
Mammoth Lakes Homes For Sale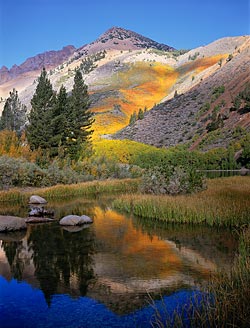 Welcome to MammothLakesHomes.com
Whether you are buying, selling, a first-time homebuyer, an experienced investor, or a Mammoth local, I hope you will find this site a valuable resource.
The complete Multiple Listings Service is available on the site, updated daily. If you would like any additional information on any of the Multiple Area Listings please contact us. We can provide you exclusive buyer representation.
If you're new to our town, Mammoth Lakes is a small but lively spot of only four square miles, filled with a special brand of people (population 7,093 year round residents - Census 2000). The finest recreational opportunities in the world are at our doorsteps!
Mammoth's central location, nearly equidistant from the major population centers of the south (Los Angeles and San Diego), north (Reno), and west (San Francisco), makes it a natural nucleus for travelers from throughout the region.
In addition, we are directly linked to the Mammoth Lakes Real Estate MLS database, allowing us to offer a tailor-made list of specific properties in your price range, size, and desired location while providing up-to-the-minute updates on the constantly changing selection of properties. Just call or e-mail us with your specific needs and we'll help you plan your best investment strategy before your next Mammoth Lakes visit.